White Label Digital Marketing
Get a custom digital marketing plan for your company
Deliver results with a custom strategy tailored to your needs
Grit Media Group is a full-service digital marketing agency that delivers results with a custom strategy tailored to your needs. We specialize in White Label digital marketing, which means we take on all of the branding and marketing for your company, allowing you to focus on what you do best. From website design and development to SEO, social media marketing, and paid advertising, we have you covered.
Grit Media Group is a full-service digital marketing agency. We specialize in creating custom marketing strategies that deliver results. Whether you need help with SEO, PPC, social media, or email marketing, we can create a strategy that's tailored to your needs.
Get all the benefits of digital marketing without the hassle
Our team is comprised of experienced professionals who are dedicated to helping your business grow. We'll work with you to create a custom strategy that fits your needs, and we'll track the progress of your campaigns so you can see the results for yourself. Plus, we offer a wide range of services that are perfect for small businesses, including web design and social media content creation.
White Label Web Design
White label web design is a service that allows you to partner with a professional web design company that will then create and manage your website for you. This not only saves you time and money, but it also ensures that you get a high-quality website that meets all your needs and is created in accordance with your vision.
White Label digital marketing
White label SEO is a process where an SEO practitioner provides their services to clients through another company. This company, the white label partner, takes on the responsibility of providing these services to their clients, while the SEO practitioner works behind the scenes to provide these services.
White Label PPC
White Label PPC (pay-per-click) is a form of digital marketing where a third-party company sells PPC services under its own brand. White Label PPC allows businesses to outsource their PPC campaigns to a specialist provider while maintaining control over the strategic direction and management of the account.
White Label Facebook Ads
White Label Facebook Ads allow businesses to create and run ads on behalf of other businesses. This means that the business creating the ad isn't responsible for designing the ad, targeting the audience, or handling the budget. Instead, they simply create and run the ad, and the other business takes care of all of that.
Experienced professionals with a proven track record
White Label digital marketing is all about working with experienced professionals who have a proven track record in helping businesses achieve their desired outcomes.
Whether it's increasing brand awareness, generating leads or sales, or improving website traffic, our team has the skills and experience to help you get the most out of your online marketing efforts.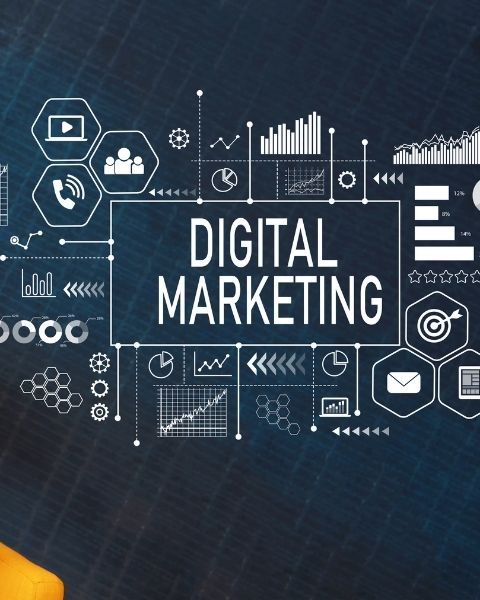 FAQ's About White Label Digital Marketing
White label digital marketing is a subscription-based service with packages for businesses to start their own digital advertising campaigns without having to hire any additional staff. White label means that the public sees your business as the brand owner of its own customer service, billing, and relationship management (a CRM system).
White label digital marketing is more beneficial to small businesses advertising budgets. White Label services have been considered as a more cost-effective option of paid advertisements. White label services are also used by bigger companies as an additional service to the company's main product or service offering.
White label digital marketing is a service that is easy to use and provides professional results. White label services are very useful when the business wants to enhance its own advertising campaigns but have no time or budget themselves. White labels provide businesses with email databases, creative web design, ad production services, keyword rankings tracking tools, website analytics, advertising platforms, and much more.